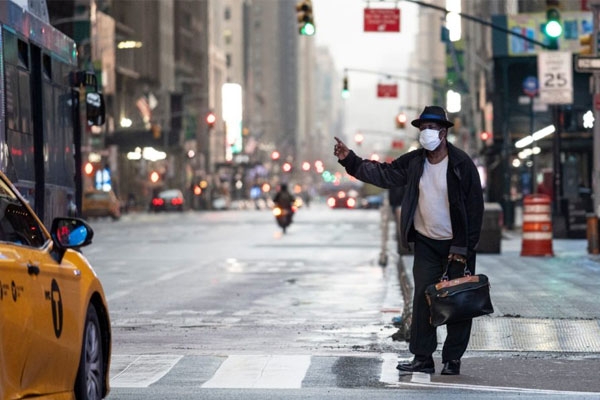 (Image source from: cloudfront.net)
2020 has been a rather difficult year for everyone and all countries across the globe. But what 2020 has taught us, is that if there was a yet another year of the pandemic, we will know how to embrace the difficulties and live our life to the most potential. Although most of it will be stay-at-home basis, we will be able to pull through it.
After careful selection by our editors, here are 15 essentials which you must have to survive the pandemic in 2021.
1. Sanitisers
(Source from: giphy.com)
While visiting a common place, it is essential we keep a sanitiser and use it before touching surfaces in public places. Carry a hand sanitiser and sanitise your hands as often as you can while you are in a public place. If the sanitiser consists more than 60% alcohol, it is effective for killing germs and keeping you away from the virus.
2. Face masks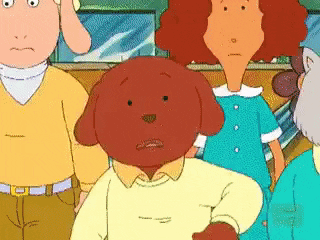 (Source from: giphy.com)
To maintain social distancing protocols, wear a mask at all time. Make sure the mask covers your mouth and nose as these are the places from which respiratory particles can enter your mouth. Do not touch your mask after touching public surfaces without sanitising or washing your hands. Make sure you maintain a 6 feet or more distance with those whom your are communicating with to reduce the risk of spreading the virus.
3. Disinfectants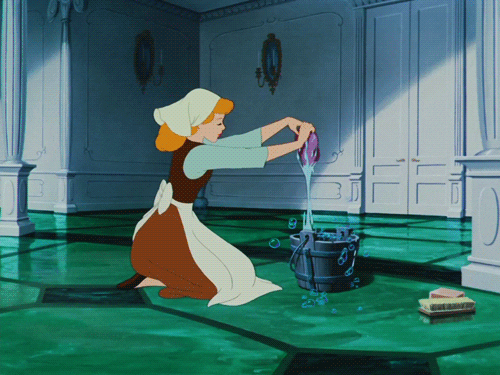 (Source from: giphy.com)
If there are family members in your house who are sick, this might be a good time to get a disinfectant. In case the family member has the virus and to prevent it from spreading, use the disinfectant to clean surfaces in your house including bathrooms, sinks, plates, utensils, table surfaces etc. Disinfectants get rid of germs and bacteria and can help fight any virus that might be lingering in the house.
4. Hand wash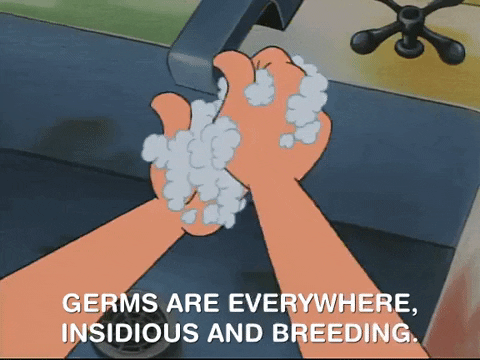 (Source from: giphy.com)
As 2020 has taught us to be more hygienic, people have become more aware and are ensuring that they wash their hands whenever they are attending a public place or touching public surfaces. When there are guests entering your house, apart from sanitisers also provide them with hand-wash in your restrooms. This not only helps keep the surroundings clean and healthy but is also a good and hygienic practice in a household. Even if there are no guests who are attending your home, it is a good practice to keep a hand-wash in all the restrooms at home.
5. 2021 Planner
Since 2020 has made us realise that there is a lot of free time, in 2021, why not use this time to do something productive such as pick up a hobby, start a journal, learn how to cook or pick up a skill! Buying a planner helps segregate the time and how we use it. It also helps us view how we have spent our 2021 and can help us reflect over our actions. A planner can also help show our progress with how we have developed the certain skill overtime.
6. A diary / journal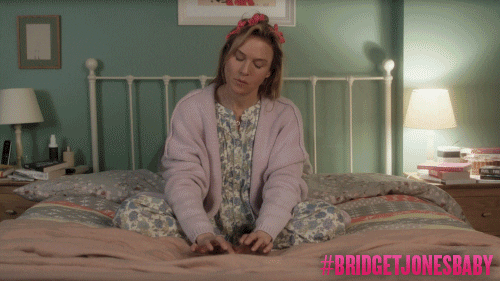 (Source from: giphy.com)
Writing in a diary is a good practice as it can be therapeutic along with helping us retain some memories we might have made through the year and how we chose to express it in our own words.
7. A study table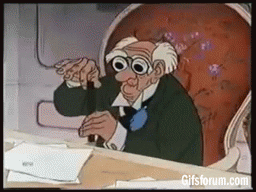 (Source from: giphy.com)
Since Hybrid working (working from anywhere I.e; home, office, cafe's etc) has become the biggest trend of 2020, corporates have seen how it benefits the employees and the companies and have choose to inculcate hybrid working, especially working from home a common practice. If we are planning to work from home, working on the bed might have a strain on our backs. Buying a study table to work on is a good practice. It can also help us keep our work items organised and can be easier to place our coffee or any drinks we wish to keep.
8. A WiFi router

(Source from: giphy.com)
Speaking of working from home, it will be impossible to work from home unless there is faster wifi. Enabling good wifi at home can help you work more efficiently and surf through the internet faster.
9. Online shopping, grocery apps and food delivery apps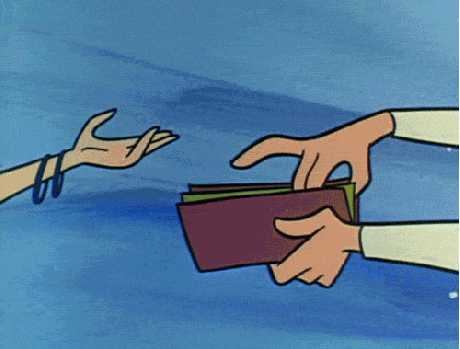 (Source from: giphy.com)
Going outside during this period is not advisable.Do not go to the product. Let the product come to you. Order your groceries, products and food through apps you can download on your phone or order them from online websites to ensure social distancing protocols, making it safer for you. Make sure that before you buy the product, there is the COVID-19 safety symbol by it which ensures that your product and the delivery person in charge who will deliver the product to you are both safe.
10. Cable TV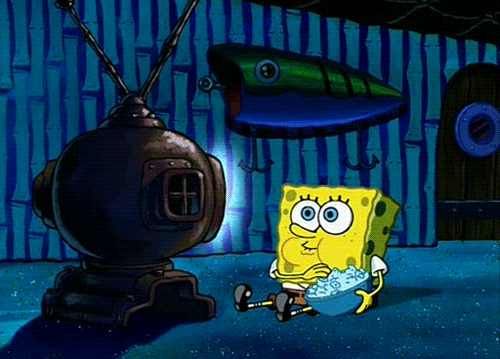 (Source from: giphy.com)
It is important to keep yourself updated with the news during these times. A click on the internet might suffice but if you are someone who enjoys reading a newspaper instead, switch to cable tv where you can watch what is happening around the world from the comfort of your own home.
11. Streaming applications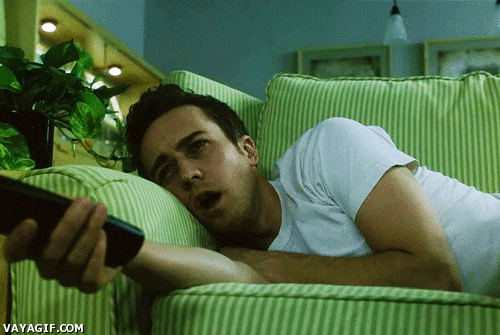 (Source from: giphy.com)
It might get boring during the lockdown and you might want to spend this time catching up on your favourite TV shows. Streaming applications (Netflix, Amazon Prime, Hotstar, HULU etc) are streaming applications where you can watch shows without advertisements at any time during the day or night.
12. Books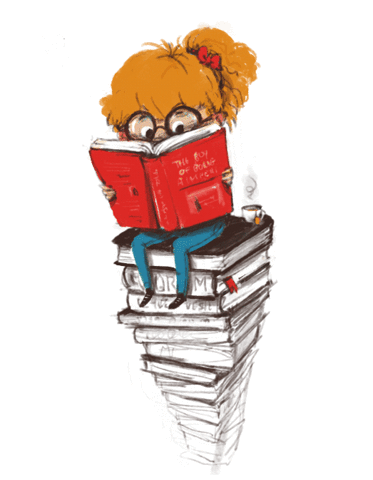 (Source from: giphy.com)
Since most of your day will be spent through looking at screens, relax your eyes at the end of the day by reading a few books. Books have multiple benefits including helping you relieve your eye strain, improving your vocabulary, making you more creative and confident, entertaining you as well as helping you relax physically and mentally. Reading books is also very therapeutic for a person. Unwind form your screen-filled day by relaxing with a book.
13. Online web-calling applications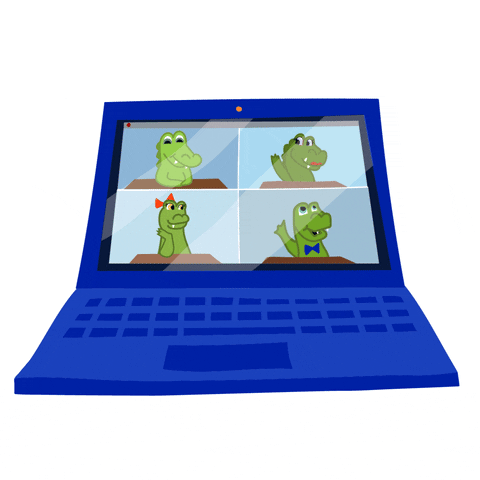 (Source from: giphy.com)
Having web applications is probably a necessity during this period. You will need it to video call work, have conference calls, call friends, attend classes, talk to distant relatives whom you can't meet because of the virus or even host parties online! Most online web applications are free of use and all you have to do to use it is download them on your computer. If you are using them on your phone then there are free apps to do so.
14. Medications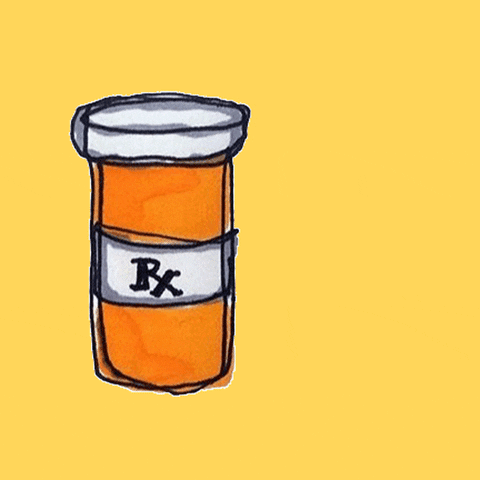 (Source from: giphy.com)
Since shops are closing early due to the pandemic, it is advisable that you keep medicines which you deem are important in your home. It is important to keep vital medicines at home for if you suffer from any disease of conditions in case of emergencies.
15. Beauty Products
While performing beauty services on you, beauticians can come very close to your house. To look good even while staying home, there are multiple products you can use to keep yourself looking good. Stock yourself with beauty products which you can buy online and learn to use them yourself. Refrain yourself from going to beauty parlous or calling beauticians home. This could lead to a risk for you and your family, and the beautician and her family and the other customers whom she will come in contact with.
16. Exercising equipment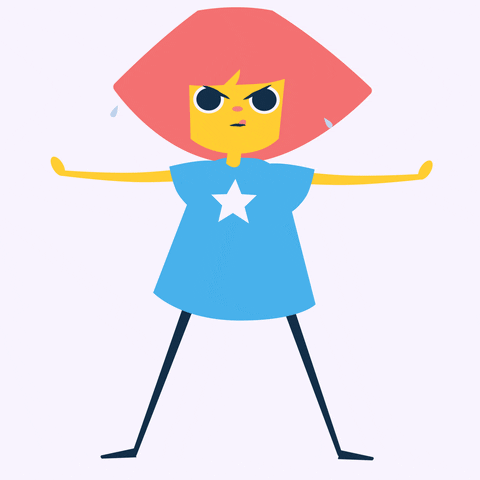 (Source from: giphy.com)
Going to gyms is not advisable at all during this period. You are more prone to contact the virus if you are going to a public place to exercise. However, it is important to stay fit during this period. Bring exercise equipment and work out in the comfort from your own home to reduce the risk of contacting the virus and to stay fit and healthy at the same time.
We advise you to stay safe during this period and follow strict social distancing methods. Be well.
By Meena Atmakuri